AASHTO-Certified Laboratories Projects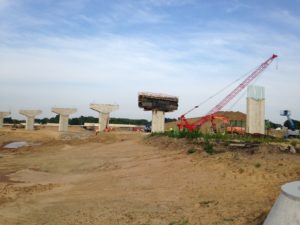 The Pennsylvania Department of Transportation (PennDOT) utilized a Public Private Partnership (P3) delivery method to replace 558 of approximately 4,000 structurally deficient bridges in just three years. Working for several contract holders, Navarro & Wright Consulting Engineers, Inc. (N&W) provides geotechnical engineering, environmental assessment, survey, civil engineering, and noise and air quality services for bridges located throughout the...
read more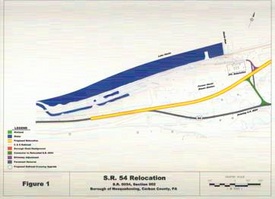 The project involved the relocation of approximately two miles of roadway. The project goal was to avoid the existing PP&L station and the Grow Greener site. It also eliminated a dangerous S-curve located at the west end of the project and to bypass the Village of Hauto. Shown is one of the alternatives being reviewed for this project. N&W conducted the geotechnical subsurface investigations, wetland identification & delineation, hazardous & residual waste assessment, groundwater studies, research and reconnaissance, drilling...
read more