Cultural Resources Projects
N&W has been working with C.S. Davidson (CSD), PennDOT District 8-0, and York County on planning and permitting for the rehabilitation of County Bridge #226 over Bermudian Creek in Washington Township, York County, PA. The bridge is an unusual composite structure consisting of two (2) separate wrought iron truss bridges, moved to their present locations in 1917 after a wooden covered bridge had collapsed or had been washed away. The dual-component bridge had previously been found eligible for listing in the National Register of Historic...
read more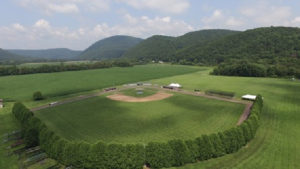 N&W came to the aid of Lock Haven University when an unforeseen permitting issue endangered the timely completion of plans to install improvements to an athletic field complex on University grounds. Permitting issues required completion of Phase I archaeological fieldwork and report production on a singularly aggressive schedule. While in the field, N&W coordinated with PA-SHPO to amend the Phase I work plan after it came to light that the project was located on a deflated terrace where pre-Holocene deposits lay immediately beneath...
read more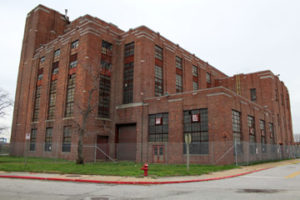 N&W's Cultural Resources Group completed a Determination of Eligibility for the Western Electric Company Point Breeze Plant Historic District along the Broening Highway in Baltimore, MD. The site is now owned by the Maryland Transit Authority (MDTA). N&W has photodocumented the plant's buildings and infrastructure, and has researched and written a history of the plant, considering its contributions to the development of telecommunications technology and its role in the development of the City of Baltimore. The former...
read more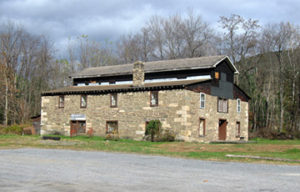 Navarro & Wright Consulting Engineers, Inc. (N&W) assisted Professional Services Industries, Inc. (PSI) and Verizon, Inc. by conducting a limited Phase II excavation of the former English Center Tannery in Pine Township, Lycoming County, Pennsylvania. Because a unique set of circumstances combined to limit Verizon's options for locating the proposed cell tower, Verizon authorized and approved a Phase II work plan designed to recover archaeological and archival information on the tannery. To keep Verizon's construction...
read more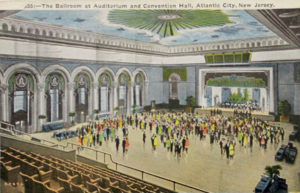 Navarro & Wright Consulting Engineers, Inc. (N&W), with its subconsultant Past Forward Architecture (PFA), is assisting Comcast Spectra in its efforts to refurbish and preserve the Adrian Phillips Ballroom at historic Boardwalk Hall in Atlantic City, New Jersey. The Ballroom is housed in historic Boardwalk Hall (formerly the Atlantic City Convention Hall), a monumental 1929 structure that is listed on the National Register of Historic Places, designated as a National Historic Landmark by the National Park Service, and also designated...
read more