Environmental Projects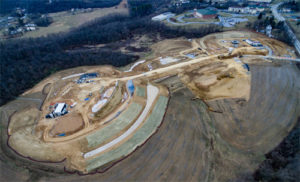 Navarro & Wright Consulting Engineers, Inc. (N&W) is the site civil engineer & landscape architect for this new municipal complex based on a building area of 24,000 square feet. The site design includes a new township administration building, new fire/EMS building, athletic fields, associated parking facilities, stormwater management facilities and access drives on a 12 acre site for South Hanover Township. N&W services include land survey, wetland delineation, a Phase I archaeological study, traffic study and PennDOT Highway...
read more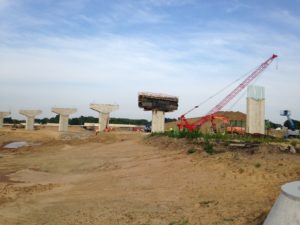 The Pennsylvania Department of Transportation (PennDOT) utilized a Public Private Partnership (P3) delivery method to replace 558 of approximately 4,000 structurally deficient bridges in just three years. Working for several contract holders, Navarro & Wright Consulting Engineers, Inc. (N&W) provides geotechnical engineering, environmental assessment, survey, civil engineering, and noise and air quality services for bridges located throughout the...
read more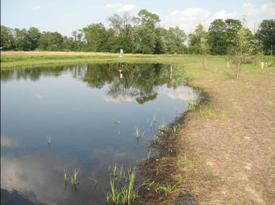 Owner: Pennsylvania Turnpike Commission Client: S.A.I. Consulting Engineers Location: Middlesex Township Cumberland County, PA The purpose of this project was the total reconstruction and widening of the Pennsylvania Turnpike between the Blue Mountain Tunnel (mile post 199) and to the Carlisle Interchange (mile post 226).  This large scale (27 mile long project) involved the replacement of the Blue Mountain Interchange, replacement of 18 mainline bridges, replacement of five structures carrying the Turnpike over other state routes, curve...
read more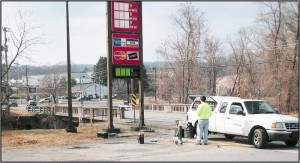 This project involved the replacement of the bridge over Antietam Creek. N&W participated in the preliminary engineering and final design phases of this project.  Preliminary design services included a Phase I ESA, surveys, ROW, utilities, and geotechnical services including the preliminary GER, drilling contract administration, drilling inspection, and laboratory testing.  The firm also participated in the final design phase which consisted of the Final Structure Foundation Report, Phase III Environmental Site Assessment, and hazardous...
read more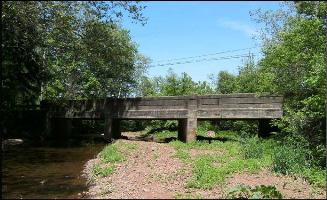 This project included the replacement of a three-span bridge over Skippack Creek with a single span structure.  N&W services included preliminary engineering and final design consisting of Level 2 CE, wetland studies, threatened and endangered species, streams and waterways, other environmental clearance/designation activities, waterway permits, NPDES permits, public involvement, surveys, PGER, ROW activities, drilling inspection, compilation of the Structure Foundation Report, and laboratory testing.  N&W evaluated and reported that...
read more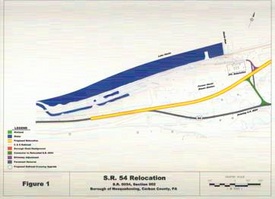 The project involved the relocation of approximately two miles of roadway. The project goal was to avoid the existing PP&L station and the Grow Greener site. It also eliminated a dangerous S-curve located at the west end of the project and to bypass the Village of Hauto. Shown is one of the alternatives being reviewed for this project. N&W conducted the geotechnical subsurface investigations, wetland identification & delineation, hazardous & residual waste assessment, groundwater studies, research and reconnaissance, drilling...
read more
Provided geotechnical and environmental services for this replacement project for 3 bridges: SR 4014 – Blacks Bridge Road over Swatara Creek in East Hanover and North Annville Townships; SR 3023 (2 structures) – Mill Street over Quittapahilla Creek in North Cornwall Township. N&W services include waterway permits, geotechnical reports/RSGERs, structure borings, structure foundation report, drilling contract admin, drilling inspection, boring profiles, lab testing and construction consultation. Two structures, which were...
read more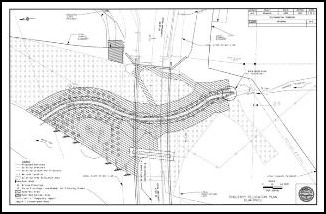 The proposed project involved the replacement of the existing structurally deficient two lane, three span bridge carrying S.R. 0533 (Orrstown Road) over the Muddy Run and an unnamed tributary to Muddy Run which meandered under the existing structure.  The new structure was designed with two, rather than three, spans.  The single center pier in the proposed design intersected the flow of the unnamed tributary, causing the relocation of the unnamed tributary.  N&W designed the unnamed tributary relocation, including grading plan (with a low...
read more