Geotechnical Projects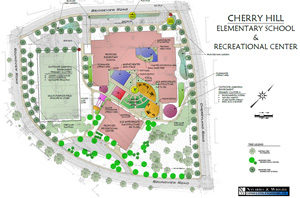 The Cherry Hill Elementary-Middle School was built in two phases in 1945 and 1959. Navarro & Wright Consulting Engineers, Inc. (N&W) participated in a feasibility study that was performed for this facility, recommended the retention and renovation of the 1945 wing and demolition and replacement of the 1959 wing. Retention of the 1945 wing was also assessed to be more environmentally-friendly, requiring less new resources. N&W provided site civil and geotechnical engineering services to the architectural design team for this...
read more
Navarro & Wright Consulting Engineers, Inc. (N&W) has completed numerous assignments in support of Washington Suburban Sanitary Commission (WSSC) projects since 2012. N&W is part of the design team selected to design a new $6.4 million visitor's center/staff support facility to be constructed on the grounds of WSSC's existing Brighton Dam public recreation area in Montgomery County, Maryland.  A longtime champion of environmental stewardship, WSSC offers public recreation opportunities at the Brighton Dam watershed where the...
read more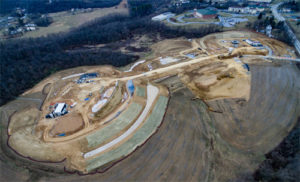 Navarro & Wright Consulting Engineers, Inc. (N&W) is the site civil engineer & landscape architect for this new municipal complex based on a building area of 24,000 square feet. The site design includes a new township administration building, new fire/EMS building, athletic fields, associated parking facilities, stormwater management facilities and access drives on a 12 acre site for South Hanover Township. N&W services include land survey, wetland delineation, a Phase I archaeological study, traffic study and PennDOT Highway...
read more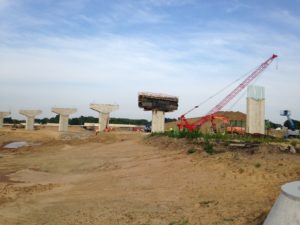 The Pennsylvania Department of Transportation (PennDOT) utilized a Public Private Partnership (P3) delivery method to replace 558 of approximately 4,000 structurally deficient bridges in just three years. Working for several contract holders, Navarro & Wright Consulting Engineers, Inc. (N&W) provides geotechnical engineering, environmental assessment, survey, civil engineering, and noise and air quality services for bridges located throughout the...
read more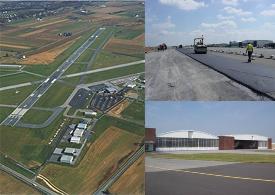 The Lancaster Airport was granted funds from the American Recovery and Reinvestment Act of 2009 (ARRA) through the Federal Aviation Administration to rehabilitate Runway #8, Taxiway "A," and Taxiway "N" at the Lancaster Airport.  The grant for the project was $3,250,000.00.  The project was funded 100% through ARRA.  Navarro & Wright was selected to provide Geotechnical services for this project to include acceptance testing services of the approximately 15,000 cubic yards of embankment, 20,000 tons of P-154 aggregate subbase and 50 cubic...
read more
This project involves the replacement of two mainline bridges: NB525 (11 spans), which carries the Northeast Extension of the Turnpike (I-476) over the Lehigh River, the Norfolk Southern Railroad, PA Route 248, the abandoned Lehigh Railroad bed, and a canal; and NB-526 (6 spans), which carries the Northeast Extension of the Turnpike (I-476) over the Pohopoco Creek.
read more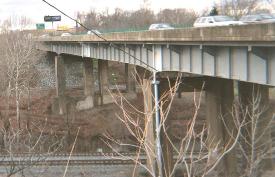 This $5 million project includes the preliminary engineering and environmental studies for the reconstruction / widening of U.S. Route 22 in Lehigh County between the western side of the Mickley Road (T-567, Whitehall Township) bridge proceeding east to the western side of the Irving Street (Hanover Township) bridge (these limits might vary slightly depending upon geometric requirements of transition from new to existing). Improvements include widening of the roadway to eight lanes; replacement of the structures over Mickley Road, Jordan...
read more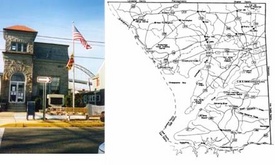 Navarro & Wright provided Geotechnical Engineering and Inspection Services for the Sanitary Sewer Utility in Cecil County, Maryland, as part of the T.C. Simons, Inc. team. The project consists of the installation of approximately 6,625 linear feet of 12-inch sanitary sewer pipe, including the placement of 38 manholes. The services performed pertain to soils compaction inspection and testing, including density testing. Navarro & Wright tests that the compaction of backfill materials, related to sanitary sewer utility, are carried out...
read more
Provided geotechnical and environmental services for this replacement project for 3 bridges: SR 4014 – Blacks Bridge Road over Swatara Creek in East Hanover and North Annville Townships; SR 3023 (2 structures) – Mill Street over Quittapahilla Creek in North Cornwall Township. N&W services include waterway permits, geotechnical reports/RSGERs, structure borings, structure foundation report, drilling contract admin, drilling inspection, boring profiles, lab testing and construction consultation. Two structures, which were...
read more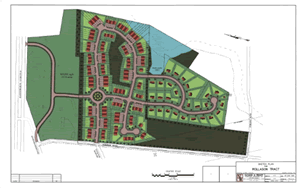 When client Yingst Homes, Inc. needed assistance designing an internal roadway network for a subdivision they turned to Navarro & Wright to manage the task successfully.
read more