Institutional Projects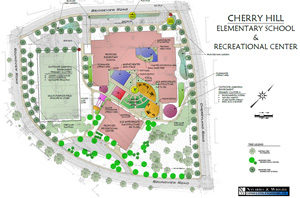 The Cherry Hill Elementary-Middle School was built in two phases in 1945 and 1959. Navarro & Wright Consulting Engineers, Inc. (N&W) participated in a feasibility study that was performed for this facility, recommended the retention and renovation of the 1945 wing and demolition and replacement of the 1959 wing. Retention of the 1945 wing was also assessed to be more environmentally-friendly, requiring less new resources. N&W provided site civil and geotechnical engineering services to the architectural design team for this...
read more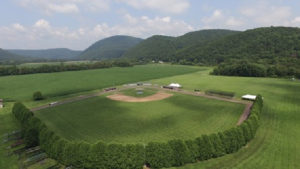 N&W came to the aid of Lock Haven University when an unforeseen permitting issue endangered the timely completion of plans to install improvements to an athletic field complex on University grounds. Permitting issues required completion of Phase I archaeological fieldwork and report production on a singularly aggressive schedule. While in the field, N&W coordinated with PA-SHPO to amend the Phase I work plan after it came to light that the project was located on a deflated terrace where pre-Holocene deposits lay immediately beneath...
read more
Navarro & Wright Consulting Engineers, Inc. prepared construction documents for the following safety improvement projects:  widen existing sidewalks and install a crosswalk on Derry Street to provide safe passage for students, parents and faculty along and across Derry Street, provide sufficient street lighting on Derry Street for evening events, re-grade and re-engineer the 40th Street bus entrance and adjacent sidewalks for handicap accessibility.  Navarro & Wright also designed the installation of sidewalks and a crosswalk...
read more
Navarro & Wright conducted topographic and boundary surveys of the Red Land High School campus which included approximately 20 +/- acres, as part of an expansion and redesign of the athletic fields including the track and several practice fields for soccer, field hockey and baseball.
read more
Navarro & Wright prepared a land development plan for the expansion of the Canton Junior/Senior High School for E.I. Associates, Inc, professional architects.  The Scope of Work for the land development plan included building alterations and additions which included: the expansion of the cafeteria, office area and band/chorus room, a new computer and science laboratories wing, expansion of bus drop off area, addition of a new parking lot adjacent to the band/chorus room addition, removal and replacement of a majority of the curb and...
read more
Navarro & Wright Consulting Engineers, Inc. provided construction stakeout and CADD layout for a $2  million site construction project that included a new gymnasium, new artificial turf football field, and baseball fields with lighting and amenities.  Other site improvements included sidewalks, curbs, parking areas and fencing.  The project was closely coordinated with the site contractor and design architect for these improvements.  Construction was completed in 2005 for the $20 million overall school rehabilitation project.
read more
Navarro & Wright Consulting Engineers, Inc. provided geotechnical engineering and related construction services for this $10.7 million Phase II project at Dickinson College.  The project involved Dickinson College's addition to the LEED Goldcertified Rector Science Complex that included: More than 20,000 SF of state-of-the-art research and teaching space An enclosed courtyard Additional study nooks A subsurface evaluation was performed during the design phase.  The foundations were constructed in karst terrain, in consideration pinnacled...
read more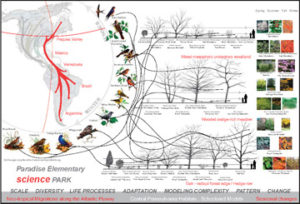 Navarro & Wright is proud to have been the Civil Engineer for this LEED Gold-certified facility which earned the Green Building Association of Central Pennsylvania's Design Award competition in 2009.  Built on the 17-acre site of the existing elementary school, Pequea Valley School District sought to build a school that conserved land resources, optimized energy performance, reduced energy consumption and costs, reduced water consumption, lessened storm water impact, and supported the regional economy by utilizing regional materials...
read more
Navarro & Wright was hired by Rogele, Inc., for the provision of engineering consultant services for the design of 27 ADA-compliant concrete curb ramps aimed to improve the safety and accessibility levels of various pedestrian access routes serving six city schools.  Services provided by Navarro & Wright included: topographic survey and base mapping, preparation of large scale construction drawings, preparation of Technically Infeasible Forms, construction stake out, and as-built compliance verification of the constructed...
read more