Private Sector Projects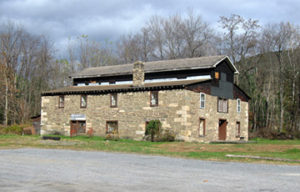 Navarro & Wright Consulting Engineers, Inc. (N&W) assisted Professional Services Industries, Inc. (PSI) and Verizon, Inc. by conducting a limited Phase II excavation of the former English Center Tannery in Pine Township, Lycoming County, Pennsylvania. Because a unique set of circumstances combined to limit Verizon's options for locating the proposed cell tower, Verizon authorized and approved a Phase II work plan designed to recover archaeological and archival information on the tannery. To keep Verizon's construction...
read more
The project involved the redevelopment and conversion of the vacant Steelton Elementary School Campus into a 83 unit apartment complex.  The focus of the project was maintain, and enhance, the existing architecture of the nearly 100 year old school buildings.  The site design included modifying the existing paved exterior to provide onsite parking and green open space.  The project also required compliance with federal and state funding agencies who were providing the developer with financing for the project.  Navarro & Wright also...
read more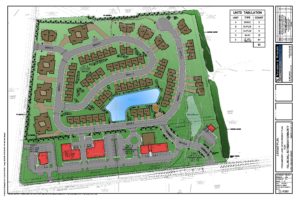 N&W provided professional engineering and land surveying services to JPM Keller (Owner) that were associated with the preparation of Preliminary and Final Land Development Plans for a residential retirement community consisting of approximately eighty-four (84) condominium units and associated buildings and commercial development situated on twenty-eight (28) acres located in Lower Swatara Township, Dauphin County, Pennsylvania.  N&W provided geotechnical services including drilling services, drilling inspection, lab testing...
read more
The project consisted of the construction of renovations and additions to the existing Riverside Stadium Complex on City Island, in Harrisburg, Dauphin County, Pennsylvania. Navarro & Wright performed topographic surveys, utility mapping, stakeouts and subsurface investigation/core borings for the preliminary phase of the renovations and additions. Previously named Riverside Stadium and located on City Island in Harrisburg, PA, this facility is home to the Harrisburg Senator's baseball team. Currently named Metro Bank Park, the stadium...
read more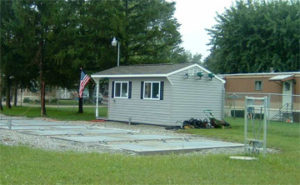 Navarro & Wright Consulting Engineers, Inc. (N&W) performed a full range of engineering services for a retrofit and expansion of an existing wastewater treatment plant and gravity collection system which services 100 mobile home units and provided capacity for commercial lots to be developed. The collection system was susceptible to high Infiltration/Inflow and plant flows routinely exceeded its hydraulic capacity causing workouts and effluent violations. The plant was placed under a Consent Order by PA DEP and was required to be...
read more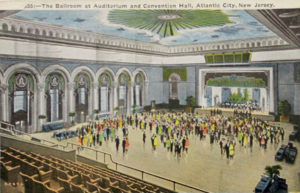 Navarro & Wright Consulting Engineers, Inc. (N&W), with its subconsultant Past Forward Architecture (PFA), is assisting Comcast Spectra in its efforts to refurbish and preserve the Adrian Phillips Ballroom at historic Boardwalk Hall in Atlantic City, New Jersey. The Ballroom is housed in historic Boardwalk Hall (formerly the Atlantic City Convention Hall), a monumental 1929 structure that is listed on the National Register of Historic Places, designated as a National Historic Landmark by the National Park Service, and also designated...
read more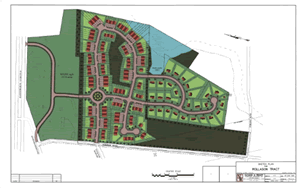 When client Yingst Homes, Inc. needed assistance designing an internal roadway network for a subdivision they turned to Navarro & Wright to manage the task successfully.
read more